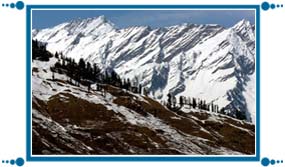 In this article, we will provide you with Shimla city guide that will help you explore the beautiful hill station of Shimla, India.
Location:
104 km from Chandigarh
Altitude:
2,159m
Accommodation:
Hotels in Shimla
Best Time to Visit:
May-July & September-November
Shimla is one of the most popular hill stations of India. It is located at an altitude of 2,159 m in the lower Himalayan range. It is nearly 104 kms away from Chandigarh. With its charm and beauty, Shimla has been casting spell on its visitors. Here, you can savor the cool breeze throughout the year. Its lush green forests of pine, cedar, and oak are very fascinating. Tourism in Shimla is on its peak. Every year, it has been drawing more and more crowds. There is a plethora of tourist attraction places in Shimla like Annandale playground, Chadwick Falls, Tara Devi Temple, Christ Church (St. Michael's Cathedral), Jakhu Temple, Mahatma Gandhi's Retreat & Shimla State Museum etc.