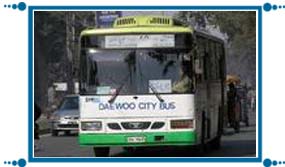 In this article, we will provide you with information on how to reach Chandigarh. This city is very well connected by road, rail and airways; so reaching Chandigarh is not at all difficult. Read to know more about traveling to Chandigarh:
By road:
There is an excellent road network in Chandigarh. There are two national highways, namely, No. 21 (Ambala-Kinnaur) and 22 (Chandigarh-Leh) that serve this union territory by connecting it with other parts of the country. Infact, there are many pilgrimage spots and famous towns that are located at a motorable distance. There are several buses that link Chandigarh with other neighboring cities. Buses are of different kinds: air-conditioned, deluxe, semi-deluxe or ordinary.
By Train
The city is well connected with major cities via train. There are two trains, namely, Shatabdi Express and Himalayan Queen that link Chandigarh with Delhi and the best part is that these trains run daily.
By Air
The city is well connected with Delhi, Leh and Amritsar via air. The airport is located at a distance of about 12 kms from the city center.