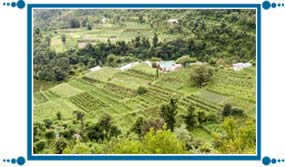 In this article, we will provide you with Solan city guide that will give you useful information on Solan, India.
Location:
68 km from Chandigarh
Altitude:
1445 meters
More popularly known as the Mashroom city of India, Solan is nearly 68 kms away from Chandigarh. It is located at an altitude of 1445 meters. Solan is a small town but a beautiful one. Solan is named after goddess Shoolini Devi. Tourism in Solan is gaining momentum year by year. It is well known for its brewery that was started in the year 1835. It is known as Mohan Meakin brewery. Solan rarely gets to experience snowfall. There are plenty of picturesque spots in Solan. Some of its major attractions include Dr. Yashwant Singh Parmar University of Horticulture and Forestry at Nauni, Shoolini Mata temple, Yungdrung Tibetan Monastery and many more.