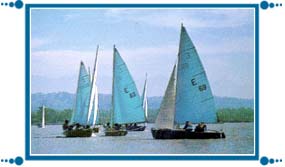 Location:
in the foothills of Shivalik range
Highlights:
manmade lake
Sukhna Lake is a beautiful lake that lies in the foothills of Shivalik range. The unique thing about Sukhna is that it is a manmade lake. It is a 3 km long lake that was created in the year 1958. It was done by damming the Sukhna Choe, which is a seasonal stream flowing down from the Shivalik hills. Sukhana Lake of Chandigarh, India has become an integral part of the city
People visit this place in the morning to enjoy the cool breeze and the beauty of nature. Chandigarh Sukhna Lake serves as a great picnic spot and an apt place for pursuing water sport activities like boating, yachting and water skiing etc. The atmosphere over here is very serene and thus apt for meditating. Also, you can savor the melodious humming of birds. People come here in the evening time to forget their worries and relax for a while. So, if you want to rejuvenate yourself, then Sukhna Lake is the perfect destination for you.